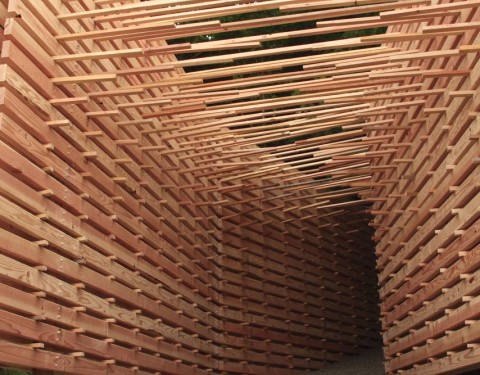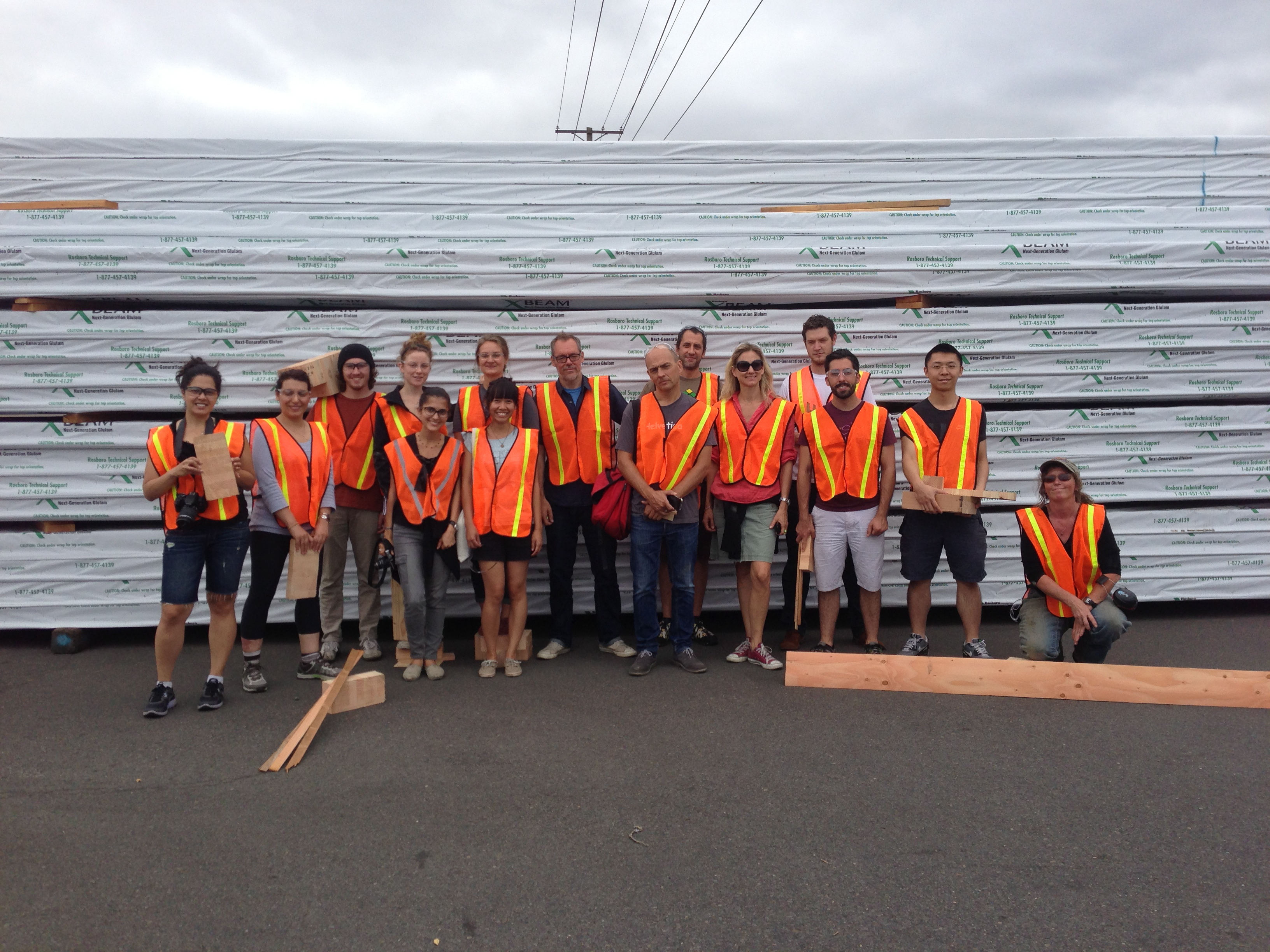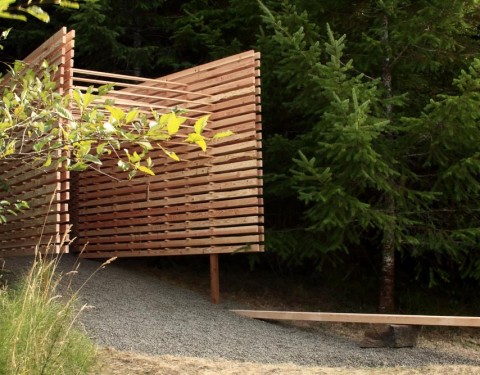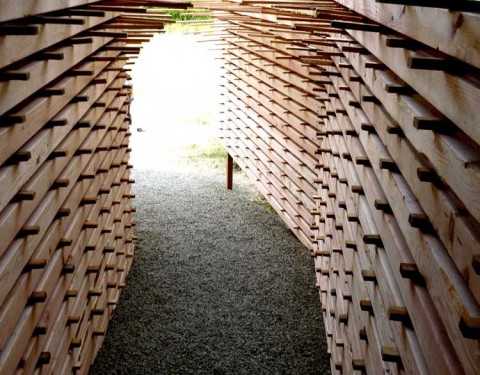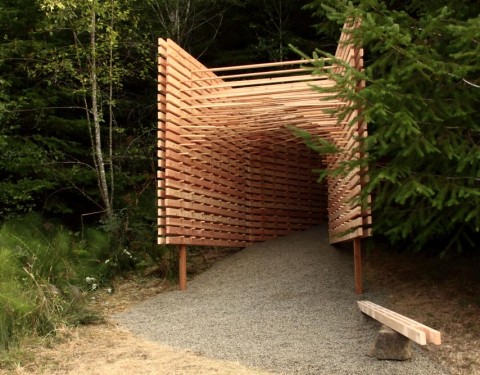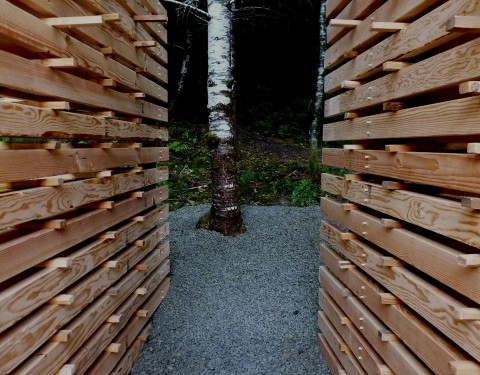 "Marking the Forest is a collaborative project that engages  students with the forest through the design and construction of a temporary timber structure. The course is a collaboration between the AA, the University of Oregon School of Architecture and the Bauman Family Tree Farm, an educational trust near Veneta, Oregon. It is directed by Kristin Cross, director at Satellite Architects, Stewart Dodd, AA unit master and director Satellite Architects, Jason Griffiths, Arizona State University and Scrap Marshall, UCLA.
Stewart Dodd, programme director: "The design is intended to explore, enhance, refocus or concentrate the viewers mind toward an aspect of the forest that may not be initially apparent by using spatial means to create a built form."
The collaboration is set to run for three more years.
Students: Maryam zare , Ayda Sahaf , Petar S Iliev  , Garrett Watkins , Jeff Primoz ,Veronica Malinay ,Ashley Kroger, Helia Rashedi , jiawei Mai Vincent , lila taff