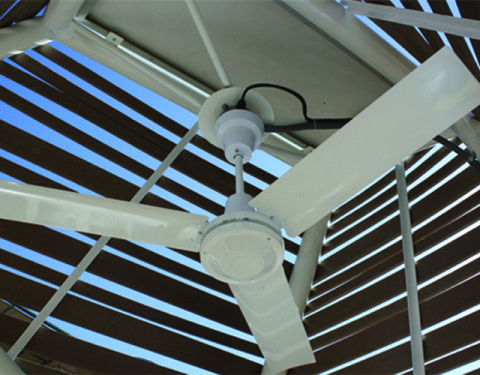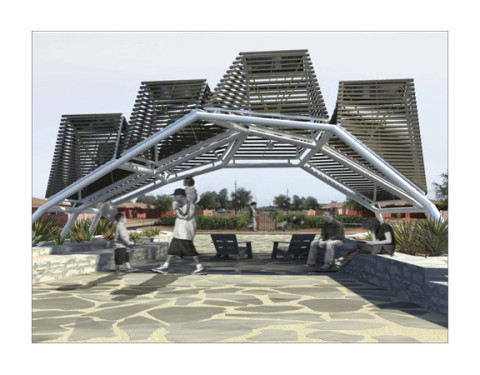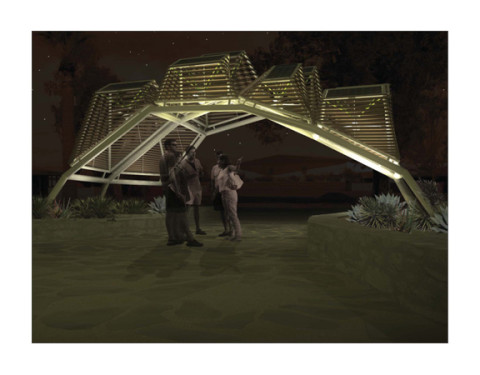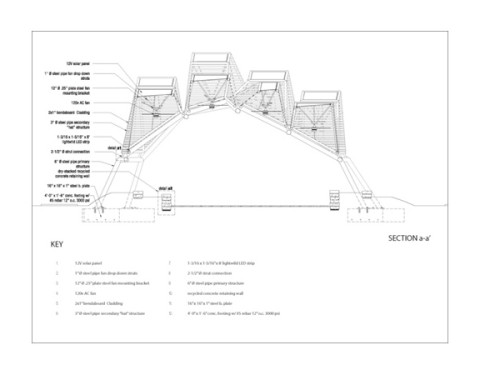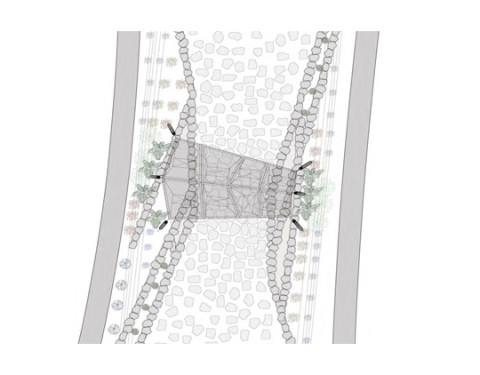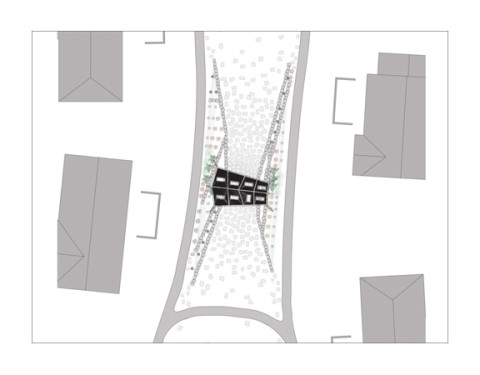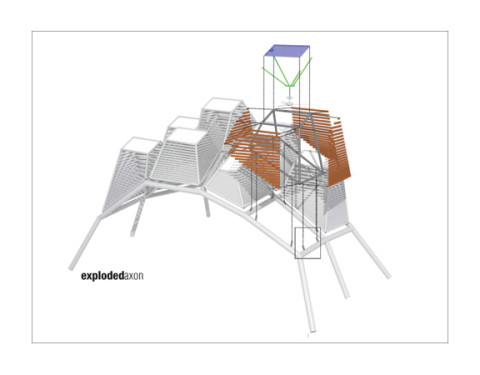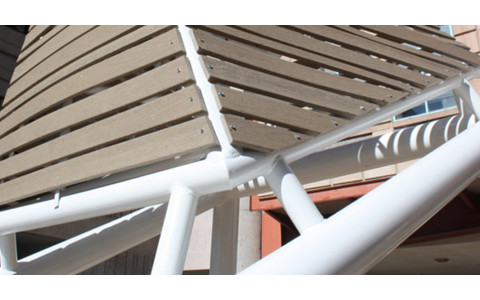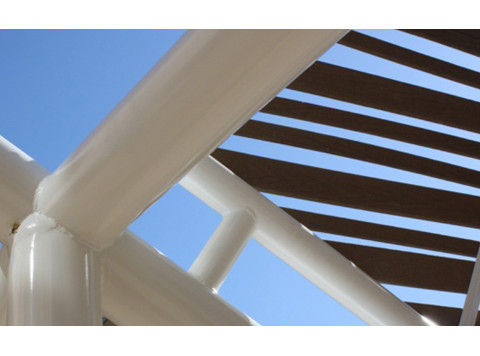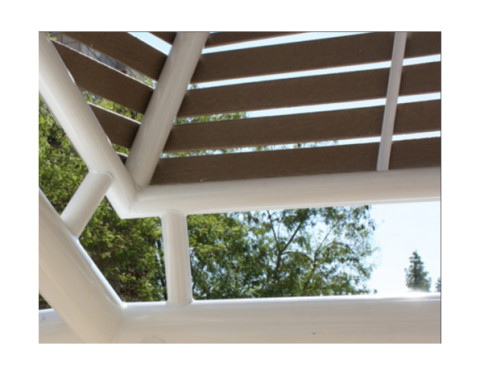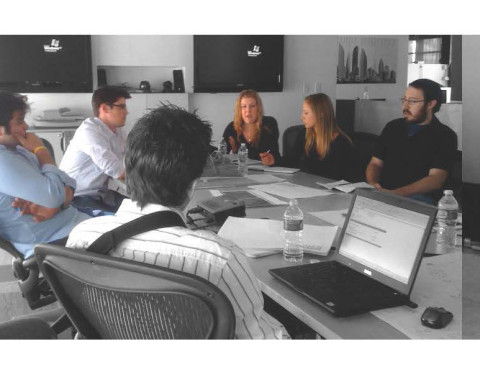 Poly Shade is a cooled outdoor space for a community garden at ASU's Poly Campus.
The new community garden at ASU Polytechnic campus was created in the unused overlap space between two key communities: the ASU campus community and the neighborhood community just to the north. It has successfully begun to activate this space, allowing new relationships to form between the two communities that otherwise may not have existed. The shade structure will further this accomplishment by creating a comfortable outdoor gathering space that becomes a destination for the communities and extends the natural thermal comfort range of its occupants. The structure will thus become the mechanism through which the garden is experienced.
Poly Shade merges three ideas into a single form: Phoenix topography of distant mountain, the repetition of pitched rooftops in the middle ground  and the pattern of shade cast beneath the canopy.
Team: Felix Cambou, Aaron Ostrofsky, Cortney Prudente, Lou Varni, Ashley Wallace
For review presentation please see final presentation boards and NCARB