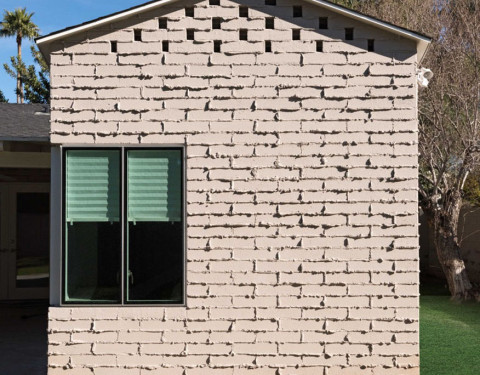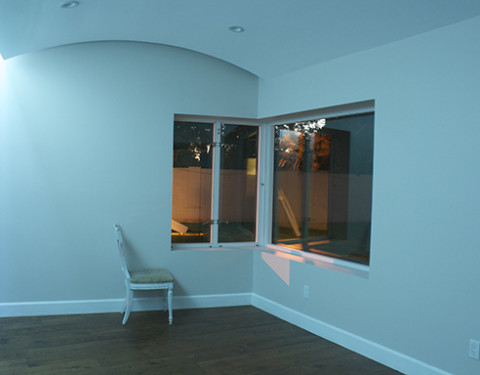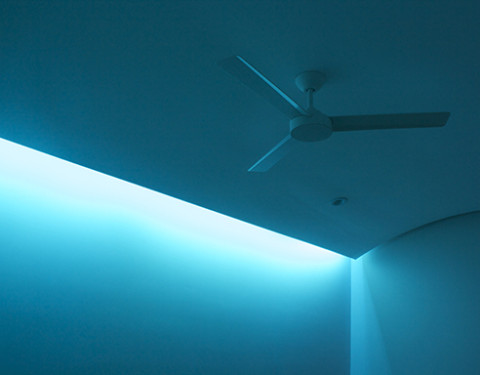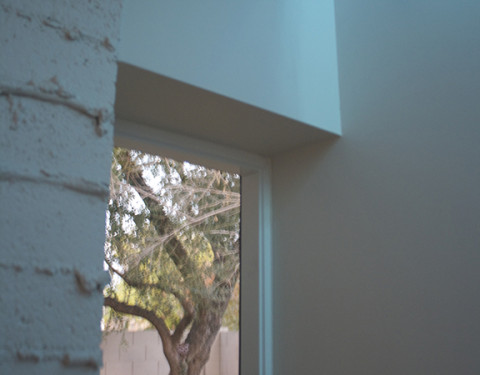 Duerinckx Residence is a refurbishment and extension to an existing house the Windsor District of Phoenix, Arizona for clients Michael and Cristin Duerinckx
The project incorporates the use of "weeping mortar" CMU from the original house which was popular in suburban houses of the southern states during the 70s. The overall form inflects the language of the existing wing to the west by drawing in the curve of the road to the east, minimizing the eaves detail and removing the brick support to the corner window.
Duerinckx Residence was constructed by 180 Degrees Inc. and with thanks to Matt Salenger of Colab Studio.