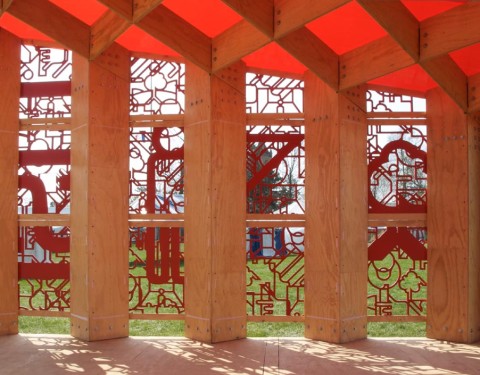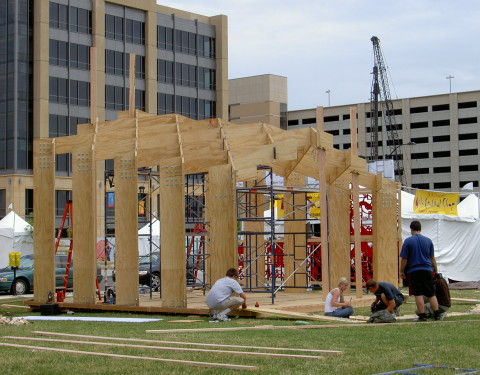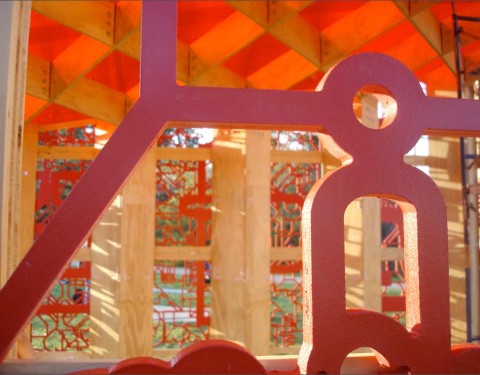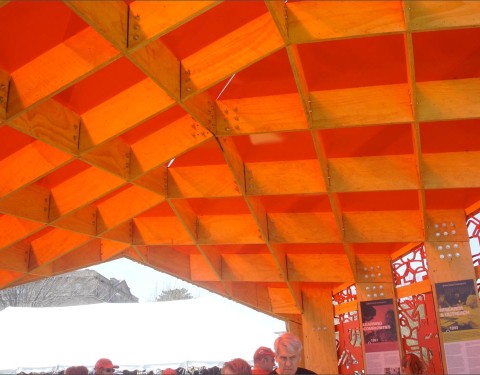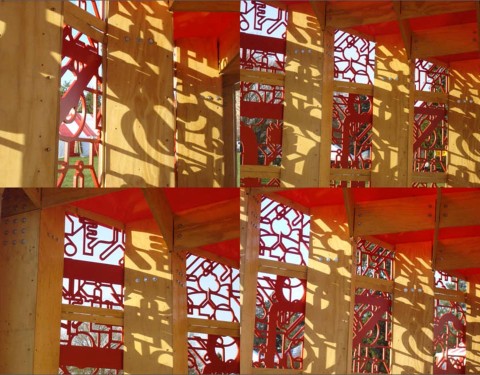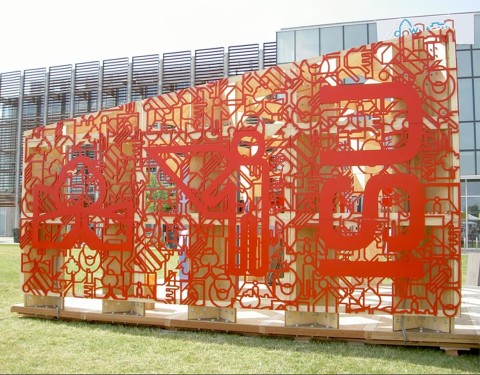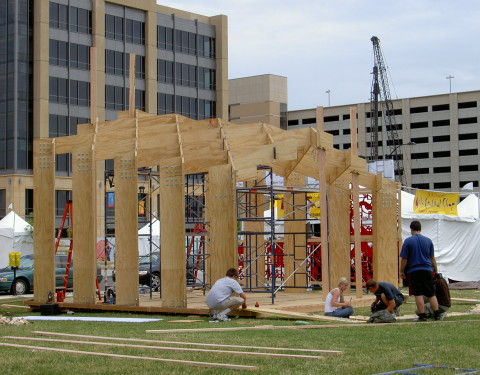 Des Moines Arts Fair Pavilion
This project was commissioned by the Iowa State University College of Design in collaboration with ISU Presidents Office with the aim of bringing the Iowan public together in the contemplation of art education. It is a demountable structure designed to travel to Iowan fairs and was first assembled at Des Moines Arts Fair in the summer of 06 and subsequently at Veishea celebrations in spring of 07.
The appearance of this building is arranged to portray the creative disciplines taught at Iowa State University. This idea is projected through a CNC routed filigree screen of conjoined icons. Each icon was developed to represent an individual department (Dance, Studio Arts, Landscape Architecture etc.) and generated through an interpretation of the AIGA (American Institute of Graphic Arts) graphic system. The enmeshed icons portray the university as a collaborative network of individual disciplines.
The form of the building provides an open space for performance and exhibitions. This shape is derived from a simple pitch with a ridge that slopes from front to rear creating a building that assimilates conventional typologies ("over by the red barn",  "covered bridge", "stage"). The ambition of this arrangement is to engage visitors through a play on associations to familiar Midwestern buildings.
It was built in collaboration with First Year (06) graduate students of ISU Architecture Department.
2006