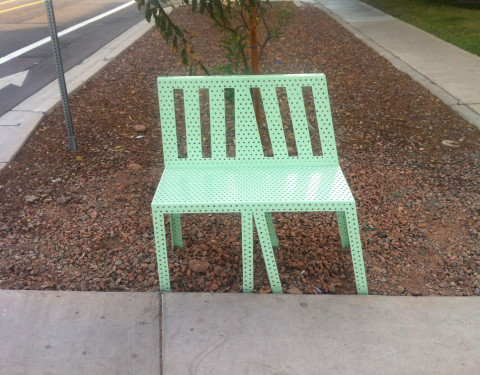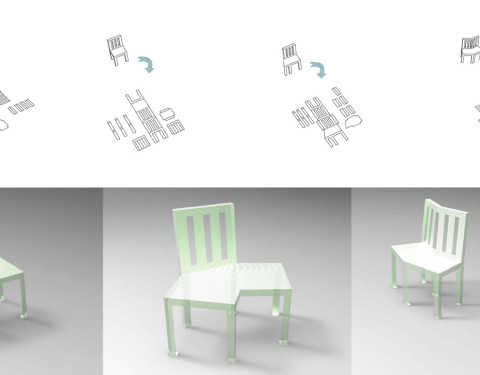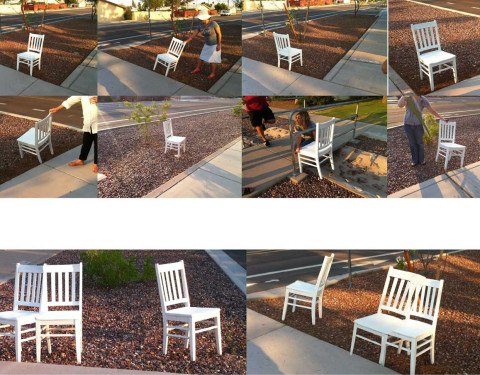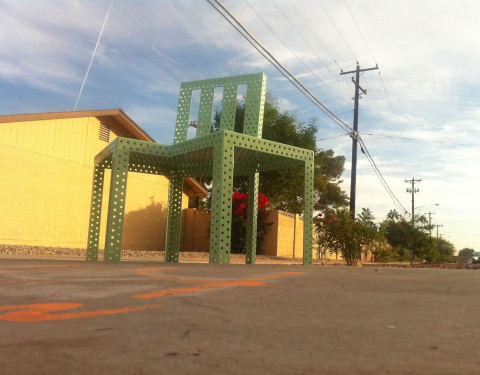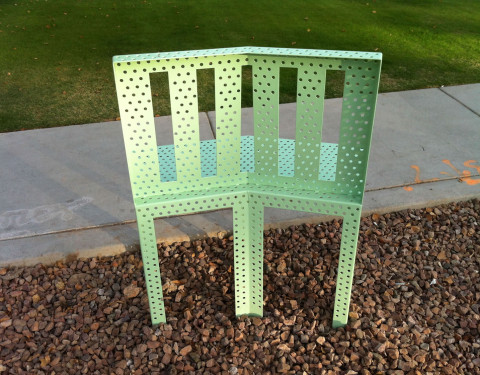 "Intersection Furniture" Tempe Garden's Association
Project for the Tempe Garden's Association chaired by Katharine Zeiders. Project funding from City of Tempe Maryanne Corder Neighborhood Grant Program.
The Tempe Garden's Artistic Seating project explores the theme of "Making Place"  through the digital morphology of a symbolic "chair" form. This morphology is carried out by altering the posture of each chair to imply body language and response to different site conditions. These postural suggestions were generated by allowing Tempe Garden's Association members and local residence to place the chair in their preferred positions. In this way the users were involved in the design process and could use each configuration to express their needs i.e views of approaching buses, shade and places for socializing.