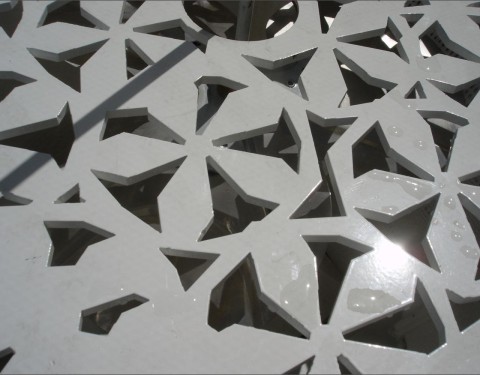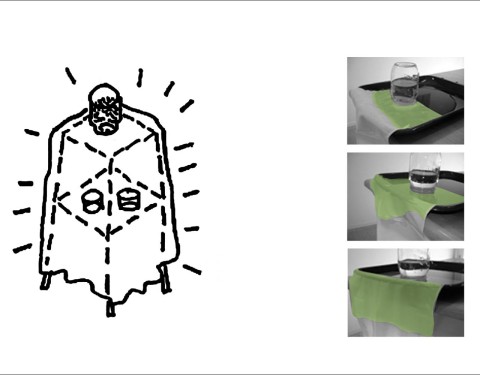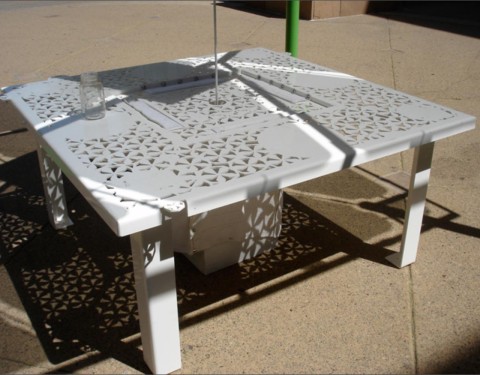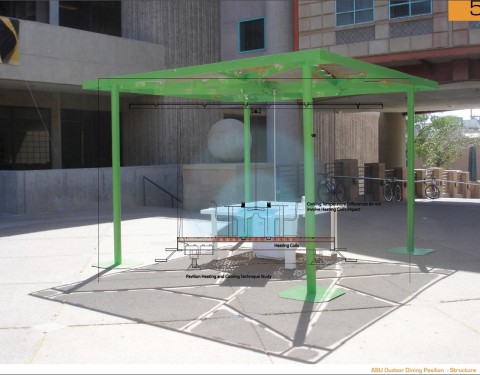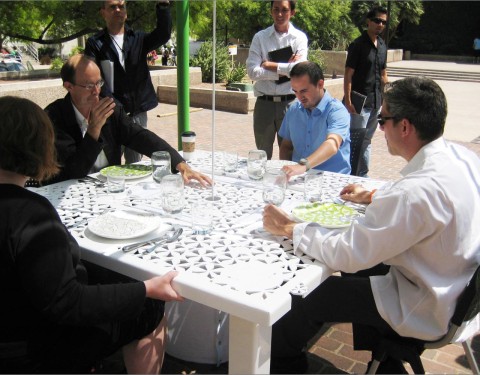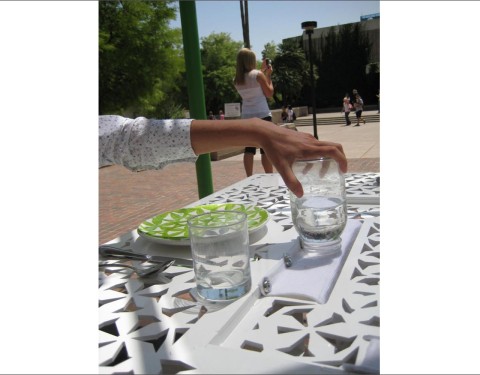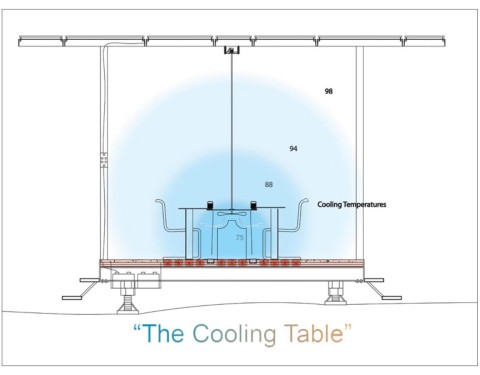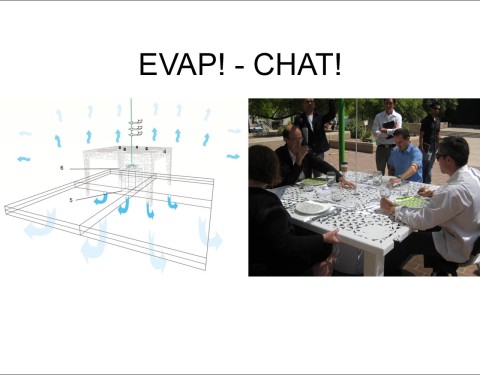 This project is a prototypical structure for an outdoor dining pavilion that was designed and constructed on the campus of Arizona State University in collaboration with 2008 SALA Integral Studio.
This project aims to extend the use of the pavilion during hot summer evening by adopting methods of evaporative cooling around a centralized table ("Cooling Table"). The scheme provides a cooled microclimate around the pavilion that is designed to sustain conversation, prolong the event and engender student interaction.
For invited freshmen the dining event is preceded by an invitation that is sent in a simple glass jar. The jar contains instructions printed onto a clear plastic sheet that describes not only the event but also what to do with the jar. Once the jar is inverted water gradually seeps out under osmotic pressure through the cloth. This cloth, like the inverted jar, shares affiliations with a formal dining ritual. It can be removed and replaced like a simple tablecloth.
At the center of the table is a 16" aluminum fan that hangs below the surface of the table which is driven by a roof mounted 50 watt direct current PV panel that forces the air downwards onto a diverter and then horizontally through the inverted tablecloth. Air is cooled through the evaporative process and then blown onto the legs and midriff of the students dining at the table. The dinner continues and the students remain in the cooler environment as the water level in the jars gradually recedes in front of them.
Team: Jason Griffiths, Kelvin Hsuan, Terrence McMahon, Jack Spalding, Natalie Shutt Banks, Amy Loeschen, Nicole Melde, Chris Waible, Carrie Miller, Brian Bissonnette, In Young Kim, Matt Ihms, Mike Goetz, Kasey Zantos, Mark Meyers.
April 2008